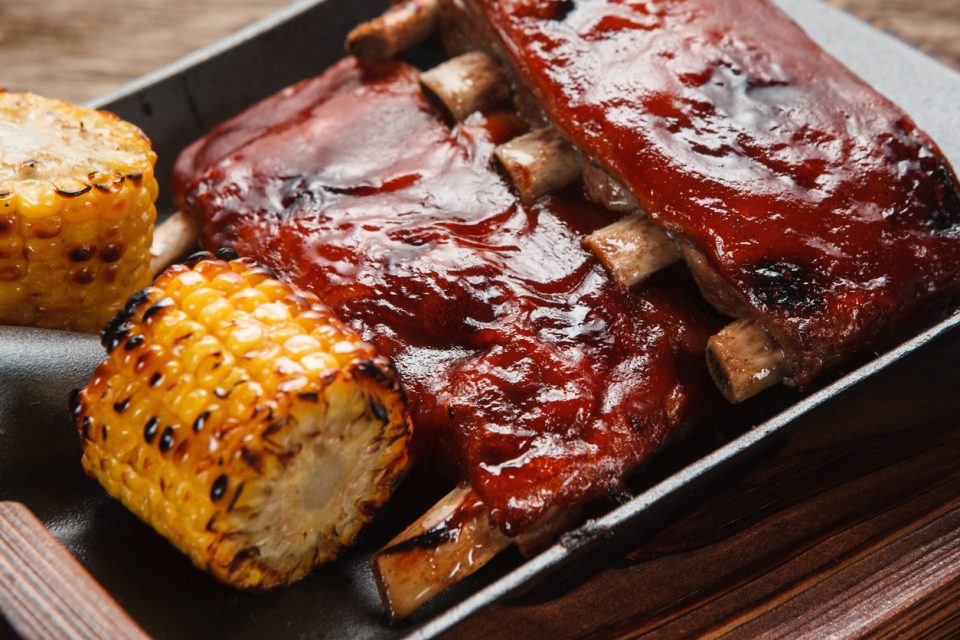 Barbecue is one of the most hotly debated of all food types. Varying by region, palate, and personal history, your barbecue preference is likely only the tip of the iceberg when it comes to all the variations out there. If you haven't tried certain spins like Texas brisket and sausage, or the range of sauces from sweet and spicy to mustard-based and vinegary to Alabama's own white sauce, then you've got some tasty traveling to do. Until then, we'll focus on some of the best Birmingham barbecue spots in our own backyard – because there are plenty. If you have a go-to spot when a 'cue craving hits, venture out a bit and try one of these local favorites. Even if they don't take the place of your beloved barbecue home base, you'll have a delicious time doing this research. Read on to discover some of the best Birmingham barbecue spots.

Dreamland Bar-B-Que
Dreamland Bar-B-Que is arguably one of the most beloved barbecue institutions in Alabama. Founded in 1958 in Tuscaloosa (coincidentally, the same year that legendary Coach Paul "Bear" Bryant started coaching at the University of Alabama), Dreamland was the brainchild and the labor of love of one John "Big Daddy" Bishop. Lauded for its authentic Southern barbecue, to-die-for ribs, and distinctive sauce, Dreamland is definitively one of the best Birmingham barbecue spots that should be on your must-try list.
Saw's BBQ
Awards aren't everything, but when a restaurant has garnered multiple accolades, it's definitely food for thought. Among its recognitions, Saw's BBQ has been named "Best Barbecue in America" by Men's Journal, and its Pork-Stuffed Tater has been named one of the "100 Dishes to Eat in Alabama Before You Die" by the American Tourism Department. With locations in Homewood, Southside, Avondale, and Crestline, Saw's features a variety of menu staples that should not be missed. These include the Original Pulled Pork, the Smoked Chicken with White BBQ Sauce, fall-off-the-bone ribs, and those aforementioned award-winning Stuffed Taters.
Jim 'N Nick's
Making many locals' lists of best Birmingham barbecue spots, Jim 'N Nick's has a huge menu spanning slow-smoked meats including pork, brisket, ham, chicken, hot links, turkey breast, and ribs – all mouthwatering and guaranteed to satisfy a broad array of barbecue-oriented cravings. Loaded potatoes and hearty salads like the Pig in the Garden are also well worth sampling. Among the popular extras are the fluffy, slightly sweet cheese biscuits (more like muffins) that come on the side.
Full Moon Bar-B-Que
With the slogan "Best Little Pork House in Alabama," you know Full Moon has to have the goods to back it up – and it does. Their Southern-style barbecue features quality meats cooked low and slow over a hickory wood fire pit. Their award-winning barbecue sauce is sweet and tangy at once, and their unique chow-chow adds just the right tang and "something special." In addition to Full Moon's delicious meats, they receive kudos from fans and critics alike for their vinaigrette coleslaw, Half Moon cookies, and stuffed baked potatoes.
You might also like: Ten Must-Have Thanksgiving Sides
Limbaugh Toyota
At Limbaugh Toyota, we're serving up spectacular savings on new Toyotas and used vehicles every day. Once you've satisfied your barbecue cravings, head on over to our dealership, conveniently located at 2200 Avenue T in Birmingham, and check out what we have in stock. Every time you visit, you can count on getting exceptional customer service as you browse our huge inventory. And when you find out how much you'll save when you buy or lease from us, you'll fully understand why so many Birmingham-area car shoppers turn to us for all their automotive needs.