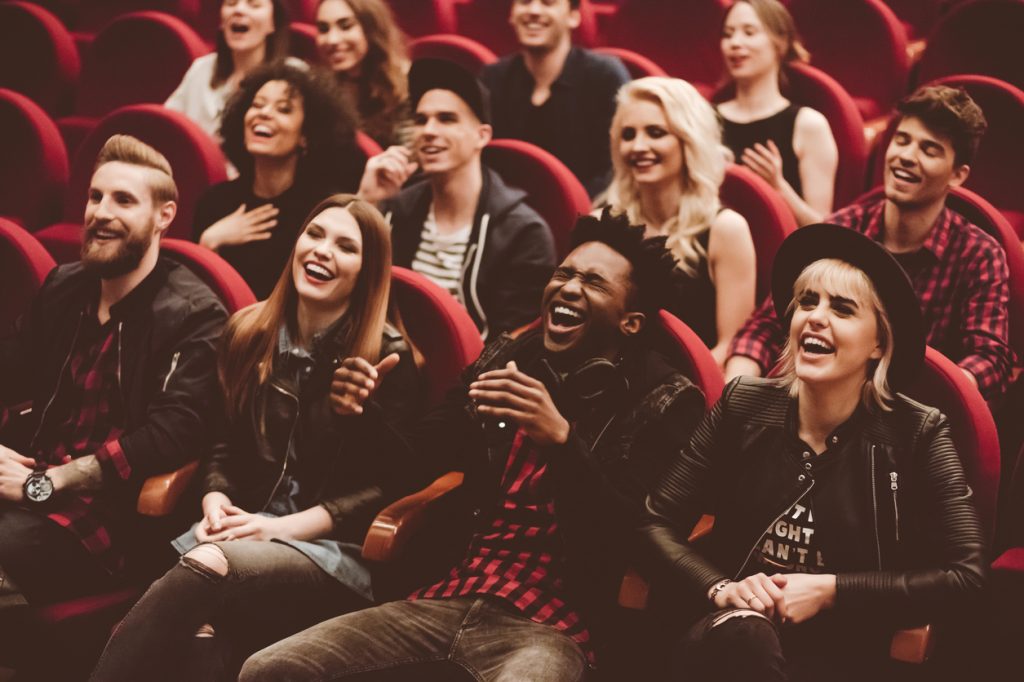 The comedy show "Whose Line Is It Anyway" has entertained TV audiences since 1998, but you can see the cast perform their quick-witted improv live in Birmingham for a night full of laughs. Make plans to see "Whose Live Anyway" this October.

When and Where
The "Whose Line" cast will appear at The Lyric Fine Arts Theatre on Friday, October 25. The show will go on at 8 p.m. and should last 90 minutes. Tickets range from $45 to $66, and you can order yours via Ticketmaster.  While you're downtown in Birmingham's bustling theater district, you can explore the revitalized nightlife or grab dinner at an awesome restaurant like EastWest! The Lyric is located at 1800 3rd Avenue North, Birmingham, Alabama 35203. This show is for all ages.
Meet the Cast
The "Whose Line Is It Anyway" cast has always been a revolving door, and for this tour, Birmingham can look forward to the comic chemistry of Greg Proops, Jeff B. Davis, Dave Foley, and Joel Murray. As a group, the cast performs nearly 100 shows per year, and their time together has equipped them with a lightning-fast wit and rapport. The improv masters can each play off of each other without missing a beat, and it's obvious that they've learned to make the most of each other's unique sense of humor.
For the live tour, the performers are traveling without a host, now sharing the duties previously held by the likes of Drew Carey and Aisha Tyler.
Spectator Fun
Audience participation has always been a big part of what makes "Whose Line" so charming, and the live tour continues the tradition. The crowd is often called on to suggest their ideas for skits and scenarios, so if the performers hear your idea, they may work their magic to make it shine. Some guests may even be invited onto the stage to participate or act as a live prop.
For the Moving People game, audience members may be asked to come up and move the performers step by step, directing them like human puppets. In Sound Effects, guests take a mic and use their voice to provide the sound effects for a scene.
While on tour, Proops has advised those eager to participate to get a seat near the stage and bring their charisma. Of course, they'll only invite you on stage if you raise your hand in the first place.
You might also like: Come Out To Comedy At The Theatre
Limbaugh Toyota
If you ever picture yourself cruising through the busy streets of Birmingham in a new car, we can make that dream a reality here at Limbaugh Toyota. Take a look at our vehicle inventory online to find the perfect car, pickup, or SUV for your situation.