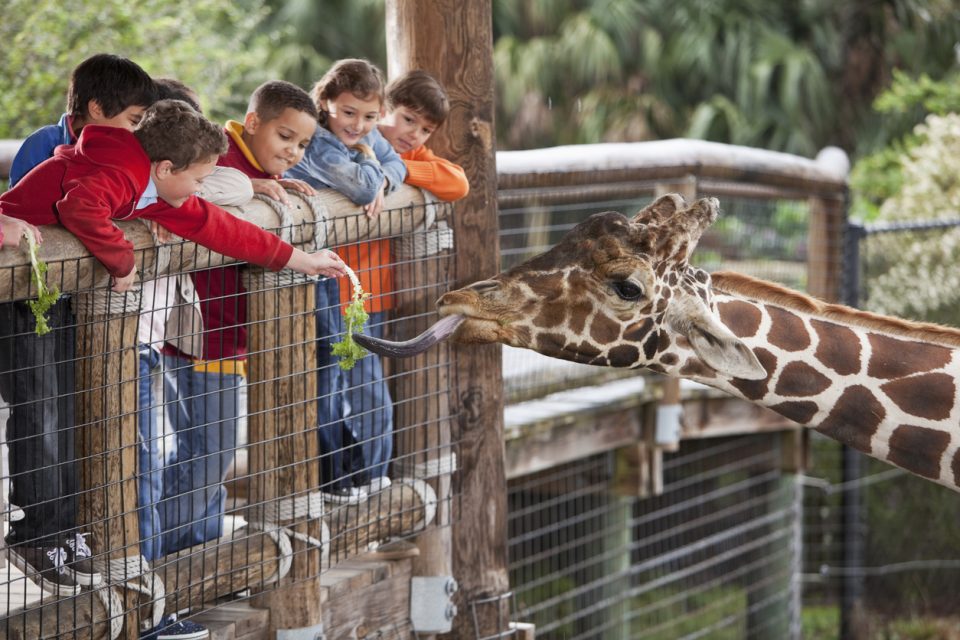 The Fourth Annual Zoo, Brews & Full Moon Bar-B-Que is coming up on Saturday, June 16! While being held at none other than your favorite local zoo, the Birmingham Zoo encourages families from all around Birmingham to come enjoy this family-friendly event. Starting at 5:30 p.m. and going until 8:30 p.m., adults can enjoy local craft beers while everyone can chow down on some of Birmingham's best que from Full Moon Bar-B-Que.

Enjoy Craft Beer and Great BBQ
With Birmingham's becoming a must-visit destination for craft beer lovers, those that attend this event will be impressed with the selection of drinks offered. With some of the finest specialty brews in town, there will be more than 20 breweries from all over Alabama and the southeast handing out some of their favorite cold ones. Of course, there will be plenty of non-alcoholic beverages for everyone to enjoy, and dinner will be even more mouthwatering with a BBQ feast provided by Full Moon Bar-B-Que.
Numerous Activities for the Kids
Along with cold drinks and delicious food, there will be live music by the Union Road Band. Plus, since this event is at the zoo, that means you'll have the opportunity to see the animals while the staff walks around with them for animal greetings and walkabouts. For the youngsters, the train and carousel rides are sure to be an absolute hit, and that's not even all. There will be other special activities for the kiddos like caricature drawings, the Children's Zoo splash pad, sand arts and crafts, face painting, lawn games and so much more! With everything going on, there's no doubt the kids are sure to have an amazing time.
You might also like: Keep Your Home Fresh with these Homemade Cleaning Products
Get Your Zoo, Brews & Full Moon Bar-B-Que Tickets Today
If you're looking to go VIP to Zoo, Brews & Full Moon Bar-B-Que, then you better hurry and get your tickets, as there are a limited number of VIP tickets available. These tickets give you early event admission, premium parking, and a limited number of drinks. Of course, there are also general admission tickets available. Either way, you can conveniently purchase your tickets on their website.
Visit Limbaugh Toyota today to find your new Toyota and get to Zoo, Brews & Full Moon Bar-B-Que at the Birmingham Zoo in style! We'll help you find the perfect Toyota while making sure you get the amazing deal you deserve!