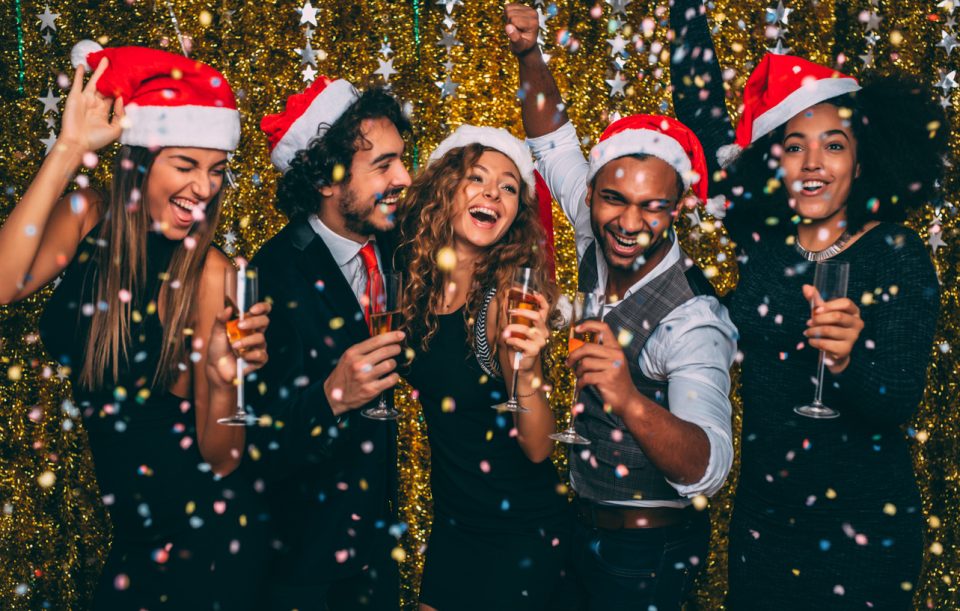 If you're not known as the best cook in the neighborhood, then you might get stuck with beverage duty at gatherings and potluck parties. But you don't have to fall back on bottled sodas, pre-made mixes, and the like if you have a festive crowd pleaser in your back pocket. Let us point you toward a holiday beverage that's going to give you the new title of drink master: eggnog. Creamy, rich, and decadent, with a spirited twist from rum (which is optional, but a great way to add a little sparkle to the party), Amazingly Good Eggnog is aptly named – and sure to make you the star of the beverage table.

The Best Eggnog You've Ever Tasted
Store-bought eggnog is tasty, but it is what it is – store-bought. Everything is better made from scratch, and this recipe will become your holiday specialty. According to the recipe developer's commentary on Allrecipes, "It's taken me several years to perfect this recipe. Now everyone asks, 'When are you making the eggnog?!' This uses cooked eggs for safety, and you can use more or less rum to taste. It's a bit of work to make, but well worth it. You'll never buy store-bought eggnog again! Enjoy!"
We fully intend to! Here's the recipe:
4 cups milk
5 whole cloves
1/2 teaspoon vanilla extract
1 teaspoon ground cinnamon
12 egg yolks
1 1/2 cups sugar
2 1/2 cups light rum
4 cups light cream
2 teaspoons vanilla extract
1/2 teaspoon ground nutmeg
Combine milk, cloves, 1/2 teaspoon vanilla, and cinnamon in a saucepan, and heat over lowest setting for 5 minutes. Slowly bring milk mixture to a boil.

In a large bowl, combine egg yolks and sugar. Whisk together until fluffy. Whisk hot milk mixture slowly into the eggs. Pour mixture into saucepan. Cook over medium heat, stirring constantly for 3 minutes, or until thick. Do not allow mixture to boil. Strain to remove cloves, and let cool for about an hour.

Stir in rum, cream, 2 teaspoon vanilla, and nutmeg. Refrigerate overnight before serving.
You might also like: Best Birmingham Barbecue Spots
Limbaugh Toyota
Feeling festive? Keep your spirits high when you browse the amazing inventory at Limbaugh Toyota. We have all the new Toyota models you love as well as a diverse selection of high-quality pre-owned cars, trucks, vans, and SUVs. The best part? They're all priced to sell from the start! And when you factor in things like special incentives and discounts that we're prepared to offer, you'll be blown away by just how affordable it can be to drive home your new Camry, RAV4, Tundra, or used vehicle today! Stop by our conveniently located dealership and see what we have in store for you. We can't wait to match you up with your perfect vehicle and an incredible price.