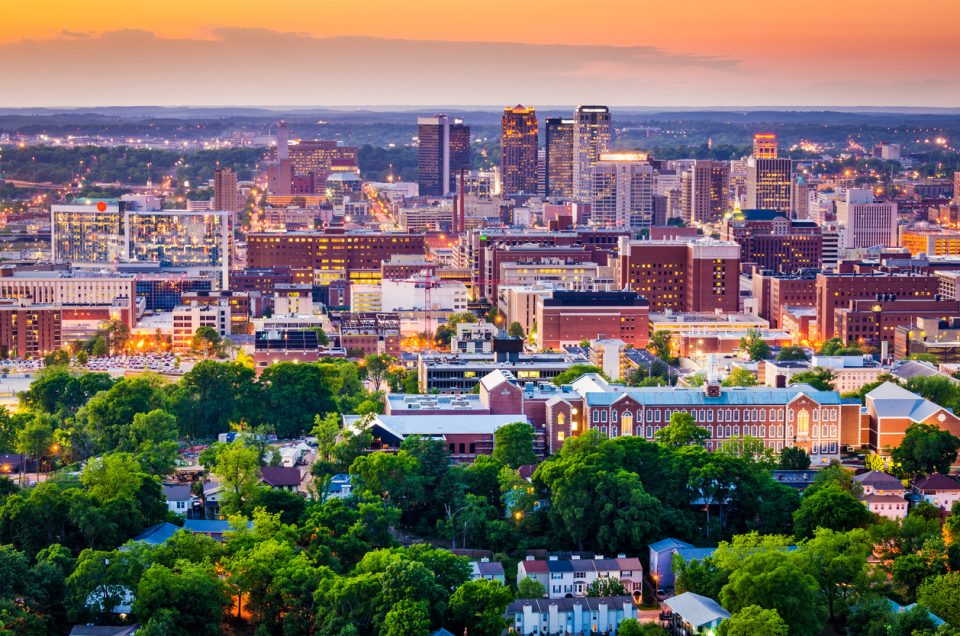 The Birmingham skyline is one of the iconic views in the South. Over the last few years, Birmingham has embraced its history while it continues to grow. From the restoration of the "Heaviest Corner on Earth" to the addition of award-winning restaurants, Birmingham has become a destination city in the South. Take in the breathtaking Birmingham views and grab a great meal at these Birmingham spots.

The Redmont Hotel
The oldest hotel in Birmingham, The Redmont Hotel is a cornerstone of Birmingham history. Built in 1925 and restored in 2016, The Redmont Hotel is the perfect combination of Birmingham's past and future. The grand-jewel of the Redmont Hotel is the roof-top bar that sits atop the 14-story hotel. Stop by the rooftop bar to enjoy amazing drinks and one of the best views you will find in downtown Birmingham. Stop by The Redmont Hotel this summer and enjoy a cocktail or two to go along with the view.
The Club
The Club atop Red Mountain is one of Birmingham's premier restaurants. A combination of classic dishes and southern flare The Club has been serving up some of Birmingham's favorite dishes since 1951. What pushes The Club to the next level is the spectacular view it offers. Located on Red Mountain, The Club offers a complete view of the entire city skyline. Book a table today at The Club and enjoy one of the most unique and beautiful views in Birmingham.
You might also like: Tube Down Little Cahaba River This Summer
The Elyton
Located on the "Heaviest Corner on Earth", the Elyton Hotel is the latest hotel to be brought back to life. Sitting on top of the 16-story hotel is Moonshine, Birmingham's modern speakeasy. Moonshine is home to a full-service bar and a full kitchen which cooks up some of our favorite dishes in Birmingham. Our favorite part of Moonshine has to be the view though. Located in the heart of downtown, the Elyton Hotel offers a beautiful 360-degree view of the city.
Birmingham has become one of the top up and coming cities in the entire southeast. With so much to do and see, you're going to need a reliable set of wheels to take you around town. At Limbaugh Toyota, we have a huge selection of new and high-quality pre-owned vehicles. If you're in the market for a new car stop by and see us today. We have tons of specials and deals going on right now! We are conveniently located at 2200 Avenue T, Birmingham, AL 35218. Come see us today!