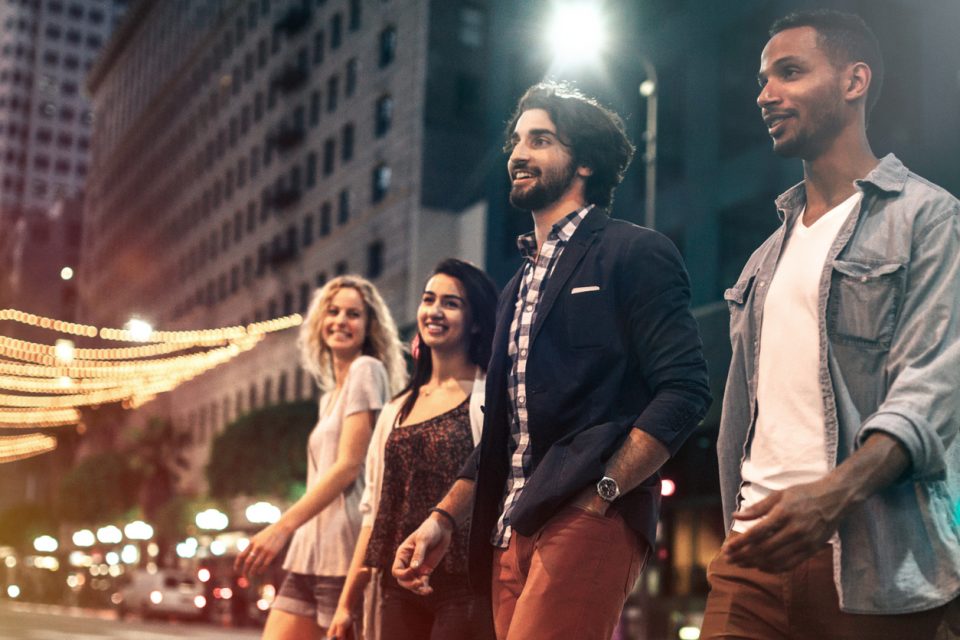 Are you looking to have some fun around the Birmingham area? Look no further. We've compiled a list of exciting events and activities taking place in the city that you definitely won't want to miss! Get ready for a time to remember at these upcoming Birmingham events.

90s Bar Crawl
The 90's era is undoubtedly one that is beloved by many. So, if you loved this period and you reside near the Birmingham area, you're in luck! You can take a step back in time at this year's 90s Bar Crawl. Think AIM, Ninja Turtles, Furbies, and all of those cool things that the 90's consisted of. This event is sure to be one for the books.
Get ready to sing your heart out to classic songs and take advantage of amazing gifts when you head out to this upcoming event. Visitors will receive one free "welcome" drink, a signature bar crawl cup, and drink specials at participating Birmingham bars. Plus, you can expect to see a huge crowd of other 90's enthusiasts at each location, so there will be plenty of people to celebrate with! Don't miss out on all that the 90s Bar Crawl has to offer.
Event Details
Date: Saturday, February 10, 2018
Time: 2 PM until 10 PM
Registration & Cup Pickup: 2 PM until 5 PM
Location: Birmingham, AL
Tickets
General Admission (Early Bird Special): $25
General Admission (February 8 – February 10): $30
Click here to purchase your ticket today.
**Need a designated driver? Take a ride with Lyft! Simply download the app and enter 90sBarCrawl to receive a $5 credit toward your first ride.
That's So Funny Comedy Show
Get ready to laugh until your stomach hurts at the That's So Funny Comedy Show this month! This event will feature entertainment from Comedian Tonita Camp AKA "Dirty South" and Mike Hunter. Also, Comedian G LOLO will will bring you lots of laughs as he hosts the show.
Wondering what you should expect at the show? Prepare for an outstanding experience. Aside from the hilarious comedy acts, there will also be a FREE buffet featuring delicious food from 7 until 8:30 PM. Grab a plate while it lasts! Then, once the event has ended, keep the fun going at the After Party. DJ Skipboo will be on the ones-and-twos.
Event Details
Date: Friday, February 16, 2018
Time: 7 PM until 12 Midnight
Location: The Purpose Center at Dannon in Birmingham, AL
Tickets
Early Bird Special (Until February 12): $15
General Admission (February 12 – February 16): $20
Reserved Table (8 People): $250
Click here to purchase your ticket today.
Coast 2 Coast Art Showcase
Are you an art enthusiast? If so, be sure to head out to see live art at the Coast 2 Coast Live Interactive Artist Showcase this month. This upcoming event brings artists, producers, DJs, media, and other influencers together for an amazing, memorable experience of a lifetime. So, if you'd like to network or be part of the audience, make plans to attend, today!
Event Details
Date: Tuesday, February 20, 2018
Time: 8 PM until 11 PM
Location: Zydeco in Birmingham, AL
Tickets
Music Industry RSVP: FREE
Click here to reserve your spot.
Are you in need of a quality vehicle to get you to these Birmingham events? Head over to see the professionals here at Limbaugh Toyota in Birmingham, AL. Our professionals are ready to assist you with selecting the perfect vehicle, and will go above and beyond to ensure that drive away satisfied with your purchase. Stop by and allow us to get you into the Toyota of your dreams, today!