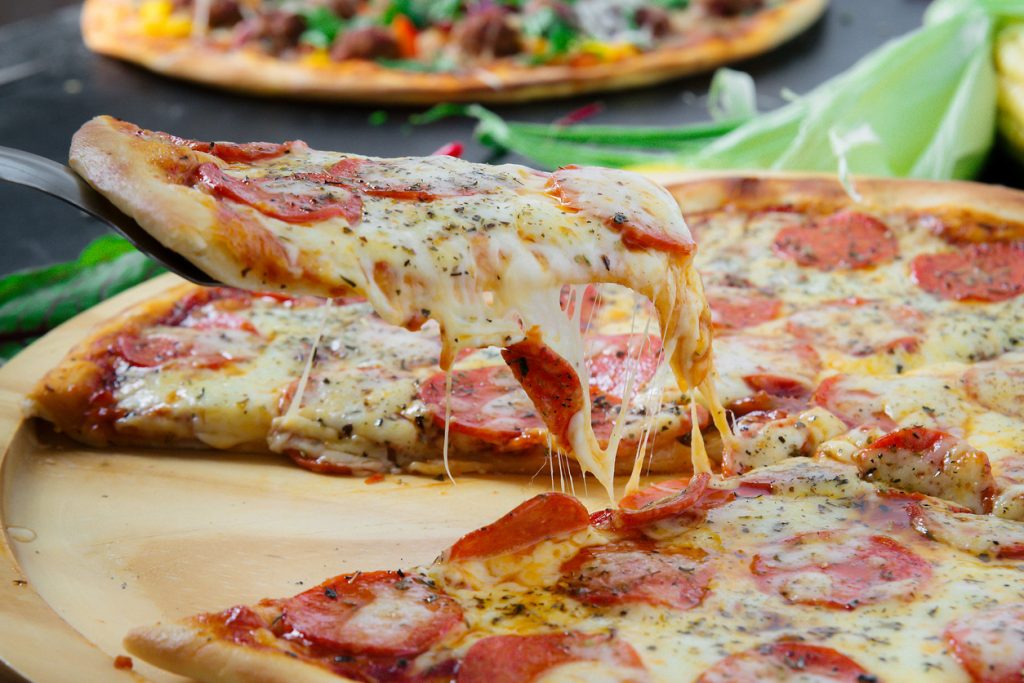 There's something for everyone in Birmingham's booming culinary community. Whether you want it by the slice or a whole pie with sides, you can always find a great pizza at these local restaurants.

POST OFFICE PIES
Located in Avondale just steps away from the neighborhood's eponymous brewery, Post Office Pies specializes in cooking their pizzas in wood-burning brick ovens. Menu mainstays like the pork-heavy Swine and aromatic Chicken Parmesan are perennially popular. In addition to that wood-fired pizza, Post Office offers some great sandwiches like the Carne Rotonda, traditional salads, various cheese bread options, house meatballs, pasta, and more. You can quench your thirst with non-alcoholic beverages like ginger beer, fresh tea, or cold brew coffee, while they also serve a tremendous variety of craft beers, cocktails, and other libations.
DAVENPORT'S
For over 50 years, locals in Mountain Brook and all around Birmingham have kept coming back to Davenport's Pizza for their one of a kind take on the traditional pie. The sauce and dough are always made in-house for a unique, savory flavor. While you take in the nostalgic surroundings in this family-friendly atmosphere, you're more than welcome to check out the arcade, complete with vintage video games.
TORTUGAS
Since 2014, Tortugas has routinely been awarded the "Best Pizza" designation by the Hoover Sun. Now, the restaurant has expanded to a second location in downtown Birmingham, right next to Good People Brewing Company. When you taste their homemade pizzas, you'll immediately understand the secret to their success, as their Chicago-style pies are hard to beat. Whether you're interested in the Carne Special or the colorful Vegetarian pizza, there's something for everyone. For a break from the standards, you may enjoy signatures like the Manzella, which substitutes olive oil in place of traditional sauce.
SLICE
Making the most of seasonal, regionally-sourced ingredients, Slice has quickly become a Birmingham institution. Sitting up on a hill in the bustling Lakeview neighborhood, the original location was the perfect addition to the Birmingham dining scene when it arrived in 2011. More recently, they've opened a second location in Vestavia to share the locally-grown love over the mountain. You can always jump on a daily special, and their Sunday brunch has been a tremendous hit on the breezy patio. In addition to the classic fare, they offer specialties like the Bajalieh Special, a pie of grilled red onions, banana pepper rings, and bacon. The Soul Pie features turnip greens Conecuh sausage, and black-eyed peas.
You might also like: Who Has The Best Hummus In Birmingham?
LIMBAUGH TOYOTA
If you're craving a new ride, you know we would love to help you find it at Limbaugh Toyota! Take a look at our diverse selection and come see us when you're ready for a test drive.