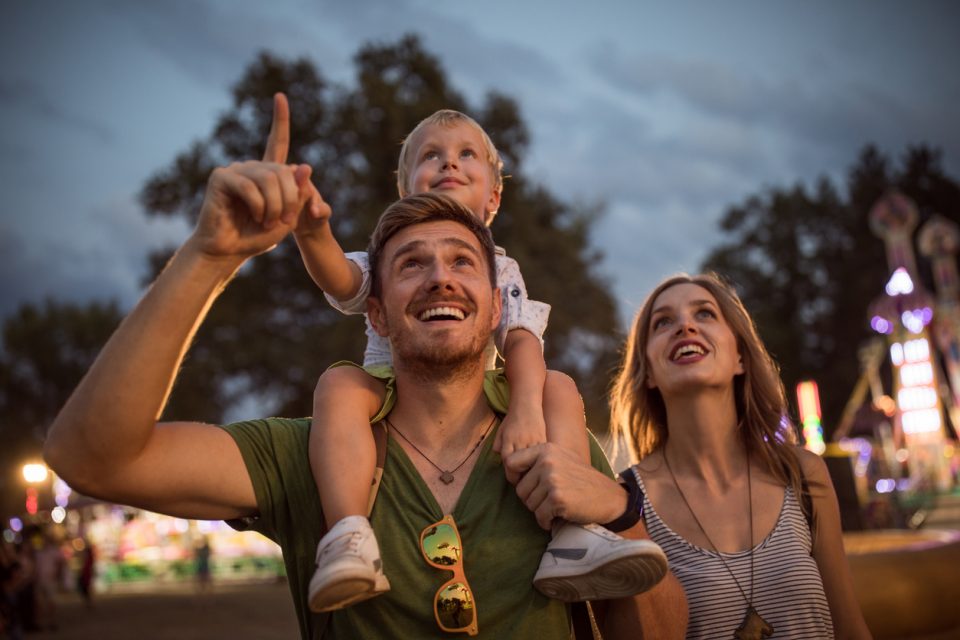 Everyone loves a block party. After all, it's hard to pass up an opportunity to mix and mingle with friends and neighbors as you enjoy food, drinks, music, and activities. That's why the Homewood Library Foundation's Block Party has proven such a hit over the past several years. This year's Block Party is the organization's sixth, and it's shaping up to be even bigger and better than ever. Mark your calendars and show up at Homewood Library on Saturday, August 17 for a family-friendly good time.

Party in the Parking Lot
Rain or shine, the party is on in the Homewood Library parking lot. From 8 to 5 p.m., the lot will transform into a hub of activity and excitement that's fun for the whole family. Kids will love the book-themed carnival games, climbing wall, and other activities as the adults socialize and listen to live music by Mike Sheehan and Friends. Everyone will enjoy indulging in a variety of delicious food samples from favorite area restaurants including:
Chicken Salad Chick
Dave's Pizza
Demetri's BBQ
Taco Mama
Homewood Gourmet
Nabeel's Cafe
Urban Cookhouse
Vino
Not to be outdone, beverages are plentiful, too, with drink sponsors for the Block Party including:
Rush Wines
Avondale Brewing
Birmingham Coca-Cola
Buffalo Rock / Pepsi
Cahaba Brewing
Fairhope Brewing
Good People Brewing
Ghost Train Brewing
Get Your Block Party Tickets
Tickets for this popular event include food, beverages, and activities. Adult tickets are $25, and children ages 4 to 15 are $5. Kids under 4 get in free with the purchase of an adult ticket. Tickets are available online and also at the gate. All proceeds from the Block Party benefit the Homewood Library – so your fun evening is benefiting a great local resource. Sponsored by Limbaugh Toyota and other great local businesses, the 6th annual Block Party is a wonderful community celebration that's not to be missed.
You might also like: Who Has The Best Hummus In Birmingham?
Limbaugh Toyota
As an active and proud member of the community, we at Limbaugh Toyota are happy to sponsor the Homewood Library Foundation's 6th Annual Block Party. This effort is just a small part of our big commitment to enriching and strengthening our local communities. You'll love our other commitments, too: offering our valued customers an incredible dealership experience through our large selection, low prices, and exceptional service. Whether you're considering a new or used vehicle purchase or are almost ready to buy, you'll want to stop by our convenient location and see what we have in store for you.