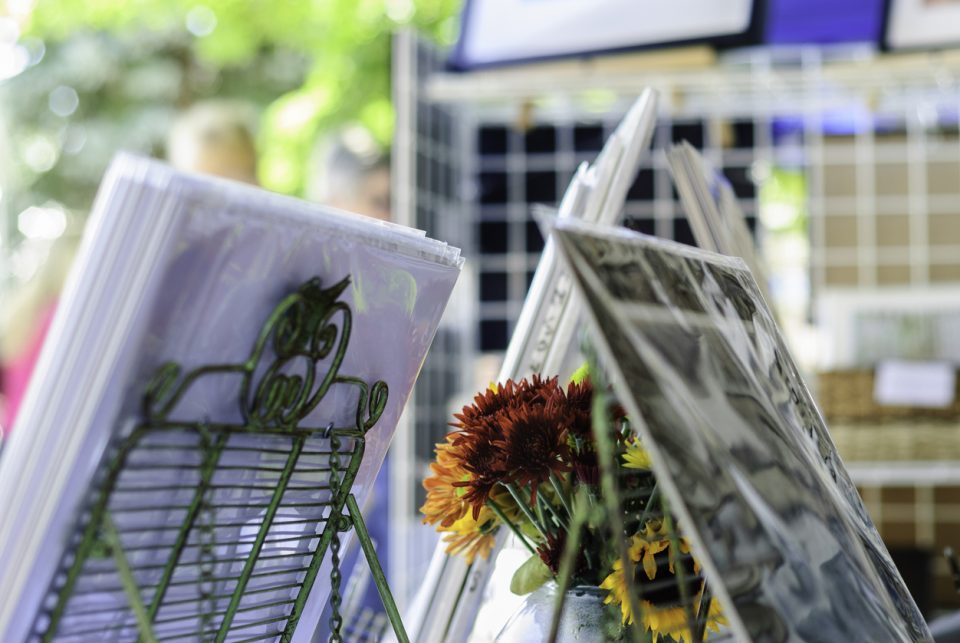 If you love art, mark your calendar for the 54th Annual Bluff Park Art Show. The show will be on October 7 from 9 a.m. to 5 p.m. right in front of the Bluff Park Community Center. The free event will have art from 145 artists, and there will be food vendors and music from high school jazz bands, as well. There will also be hands-on art activities for kids aged 3–8.

Check out some tips for attending art shows so you'll know what's expected of you when you stop by.
Look but Don't Touch
Art is beautiful, and it's normal to want to touch it. It's a way to get closer to the art, but unless you buy it, you have to look and not touch. Very rarely, an artist will encourage people to touch his or her work, but unless the artist asks you to give it a touch, keep your hands off. That way, it will stay in pristine condition and others can admire it, as well.
Don't Take Flash Photography
You might want to make a few pictures of the art, and most local artists will be flattered. You need to leave the flash off, though. Art can't stand up to bright lights, so you could do serious damage if you use flash photography. Plus, it's going to be an outdoor exhibit, so the flash won't even be necessary.
Look at a Piece and Move On
If you fall in love with a piece of work at the art show, you might want to hang out and talk to the artist for a long time. Fight that urge, and move on to the next piece so everyone can experience the art. Get the person's name so you can follow up with him or her at a later date. The artist will likely be willing to show you more work and sell you a piece of two.
Wear Comfortable Shoes
If you're going to see the art from all 145 artists, you are going to do some walking. Wear comfortable shoes so you can make it from one display to the next. Otherwise, you might find yourself having to sit it out.
There's one more tip. Get a new vehicle from Limbaugh Toyota in Birmingham, Alabama, so you can pull up to the art show without a problem. Your new ride will get you to the show and everywhere else you want to go. Plus, these vehicles are like works of art, as well. They have the lines, curves, and technology that will make you fall in love with them, so stop by and check them out today.