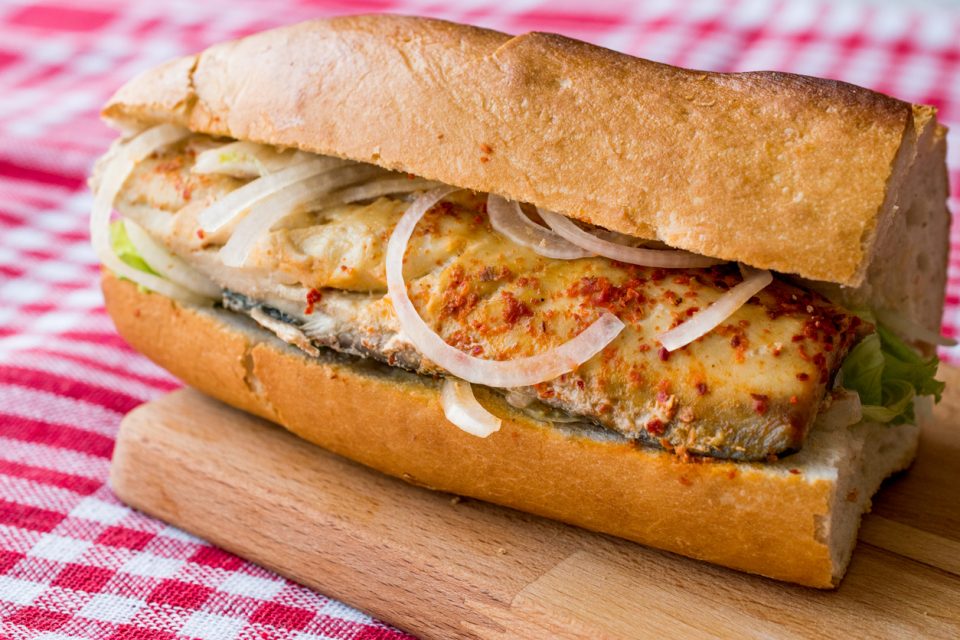 Southerners are known for many things, but the hands-down tastiest of them all is fried food. And fried catfish in particular? Well, we've pretty much cornered the market on it. That's why you're probably going to want to mark your calendar for the 9th annual Cahaba River Fry-Down, which is set to take place on Sunday, September 30, from noon to 4 p.m. at Railroad Park.

Come for the Catfish, Stay for the Fun
In case you've never heard of the Fry-Down, here's the lowdown: It's a fish-fry competition and fun-filled festival in one. The competitive cook-off features teams going head to head to see who can prepare the tastiest plate of catfish. As for the festival itself, it's a fun-for-all-ages event with a vibrant carnival atmosphere. The festival will feature live music and entertainment by professional hula hoopers and acrobats, fantastic food, games and prizes, a bouncy house, a climbing wall, wildlife tents, a beer garden, and more.
Festival attendees are encouraged to sample the dishes prepared by the fish-fry teams and vote for Crowd Favorite. Other awards are distributed for Most Creative, Best Side Dish, Best Presentation, and more. Register your team online and start testing recipes! (It's called a fish FRY, but the rules don't require you to actually fry the fish. Just make your catfish shine in your own unique preparation and you'll be eligible for the win.)
Tickets for the event are $20 (children 12 and under are free) and include catfish and sides from the competitive fry teams as well as participation in all the games and activities.
Cahaba River Society
The Cahaba River Fry-Down is the biggest fundraiser of the year for the Cahaba River Society, an organization dedicated to restoring and protecting the Cahaba (Alabama's longest free-flowing river), its watershed, and its diverse array of life. $15 of your $20 donation for admission to the Fry-Down is considered a charitable contribution and is therefore tax-deductible.
You might also like: Find The Best Views In Birmingham
Limbaugh Toyota
You don't have to go fishing for savings when you shop at Limbaugh Toyota; they're right there for you to grab. Our extensive inventory includes all the new Toyota models you've been looking for, so whether you see yourself behind the wheel of a brand-new RAV4, Highlander, Camry, or Tacoma, we can make it happen for you – and at a price you will have to see to believe. Visit Limbaugh Toyota today and see just how much we can save you on your dream vehicle.