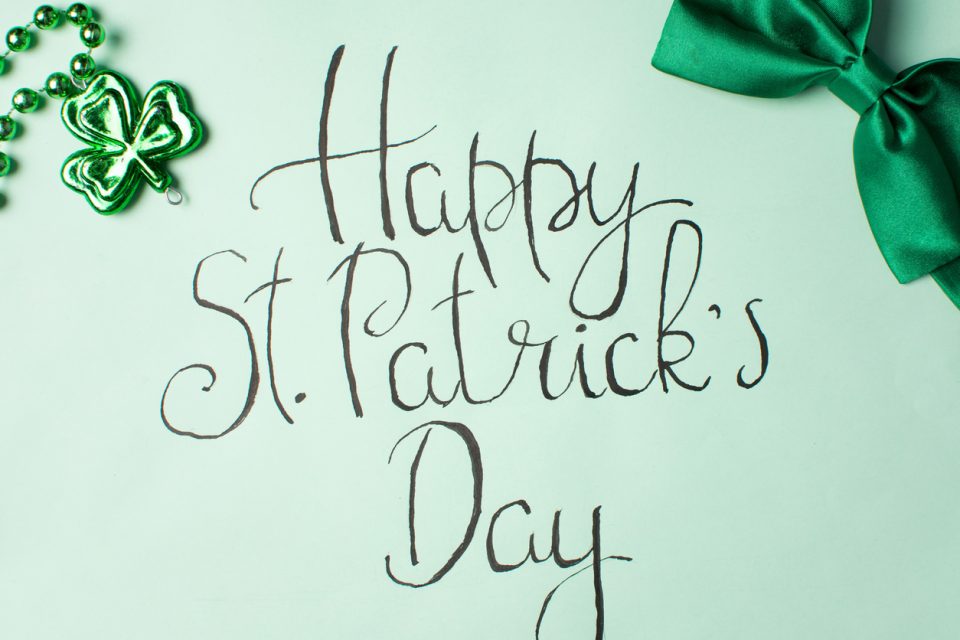 This year, you can celebrate Saint Patrick's Day with exciting games and activities! Check out some of kid-friendly activities that we've got planned and add fill your to-do list with what interests you.

Golden Oreos
Get ready to indulge in a delicious pot of gold. This quick and easy treat is sure to hit the spot.
You'll need: Oreos and edible gold color mist
Step 1: Take your Oreos and spread them out on a plate.
Step 2: Shake the color mist and spray the gold color over the Oreos. Then, flip them over and spray the other side. Allow the mist to settle. Then, enjoy.
DIY Shamrock Shirts
Feeling creative? You and the kids can whip up a shamrock shirt and step into this holiday season with style.
You'll need: White t-shirt, foam hearts, alphabet stamps, wood blocks, gems, fabric glue, and green fabric paint (in different shades)
Step 1: Start off by sticking the foam hearts onto the wood block. Arrange them into a Shamrock shape and secure them to the block of wood.
Step 2: Take a paint brush and apply the green paint to the foam. Then, stamp the painted Shamrock shape onto your t-shirt in the place that you desire.
Step 3: Take the letter stamps and organize the letters into the word "lucky". Then, take the different shades of green paint and paint them onto the letter stamps, arranging the colors in the order that you choose.
Step 4: Use the painted stamps to paint the word "lucky" onto your shirt, right underneath the shamrock.
Step 5: Allow the paint to dry completely. Then, rock your shirt with confidence!
Saint Patrick's Day Play Dough
Have lots of fun as you get your hands dirty with a batch of homemade play dough!
You'll need: 1 cup of flour, 1/2 cup of warm water, 1/4 cup pf salt, 4 cups of natural food coloring (green)
Step 1: Mix the salt and flour together.
Step 2: In a separate bowl, mix the warm water with the food coloring.
Step 3: Next, slowly pour the colored water into the flour mixture, stirring while you pour. Continue stirring until well combined.
Step 4: Knead the dough with your hands until the flour is fully absorbed. Then, get ready to play!
With all of these exciting activities, St. Patrick's Day is sure to be lots of fun. Be sure to enjoy the festivities with family and friends! While you're celebrating, head over to Limbaugh Toyota to keep the fun going. The professionals at our dealership are ready to get you into a high-quality vehicle that you can drive with confidence for years to come.