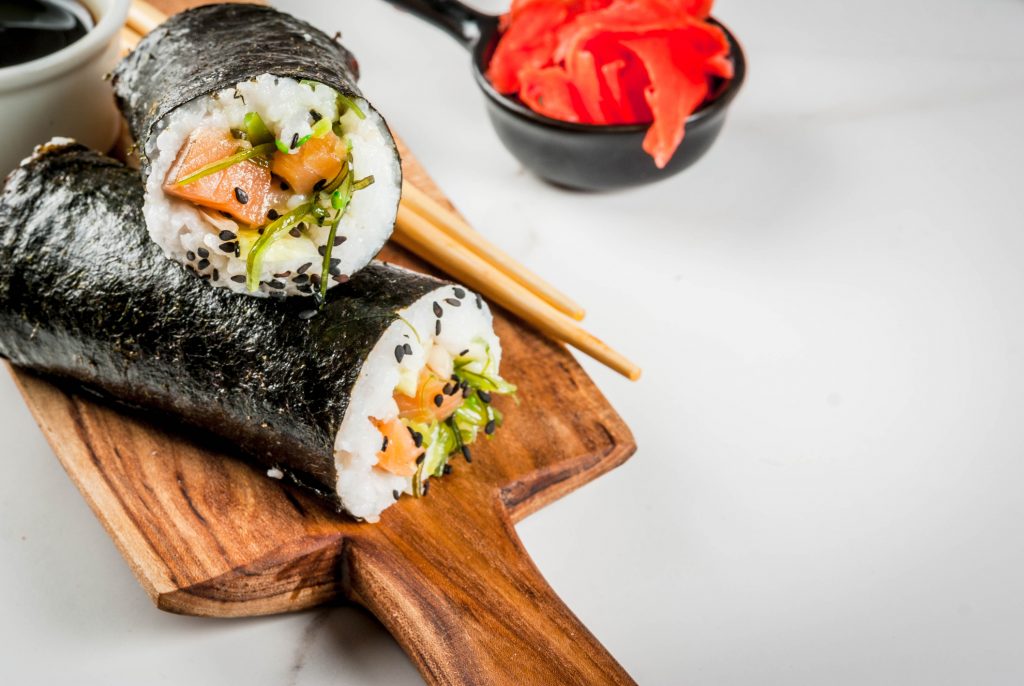 Broaden your family's culinary horizons with sushi rolling lessons at Cowfish Sushi Burger Bar. This restaurant hosts free lessons every Wednesday evening, so bring the kids and bring your appetite!

WHEN AND WHERE
The sushi rolling sessions will be held on Wednesday nights from 5 to 7 p.m. at The Cowfish Sushi Burger Bar. The event will recur every Wednesday through the summer. The restaurant is located at 105 Summit Boulevard, Birmingham, Alabama 35243. No registration is necessary.
SUSHI ROLLING
If you're bringing the whole family in for dinner at Cowfish, the culinary team will show your kids how to roll sushi like the pros. These free lessons are a great way to help your kinds develop an interest in different kinds of cuisine and how their favorite dishes are made. The parents can enjoy half-priced bottles of wine, and children under 10 can eat free from the kid's menu.  
THE COWFISH SUSHI BURGER BAR
The Cowfish Sushi Burger Bar takes surf and turf fusion to a surprising new level. Their proprietary "Burgushi" cuisine features sandwiches with ingredients traditionally found in sushi, as well as sushi rolls with classic burger ingredients. The uncanny combination is on full display in the Fusion Specialty Bento Box, which presents a sweet potato fries with Thai cucumbers, a mini-burger, plus a wide variety of rolls and nigiri options like tuna or shrimp.
If you're only in the mood for one or the other, they have a mouth-watering burger with jalapeños, a sashimi bowl, and much more. You can even wash it down with a S'more milkshake.
DID YOU KNOW?
The Cowfish restaurant is named after an actual fish species that can be found in the coral reefs of tropical and subtropical waters. As the name suggests, the cowfish possesses some physical features that bear an odd resemblance to a terrestrial bovine. The fish sports two formidable horns at the front of its head, and biologists believe that these may make the cowfish too difficult for predators to swallow. Fortunately, the seafood served at the restaurant is much more agreeable.
You might also like: Hammer & Stain Workshops – DIY Something New For Your Home
LIMBAUGH TOYOTA
If you're hungry for a new ride, come see what we can do for you at Limbaugh Toyota. At our dealership here in Birmingham, we have a variety of new Toyotas ready and waiting for you. We are conveniently located at 2200 Avenue T, Birmingham, AL 35218.