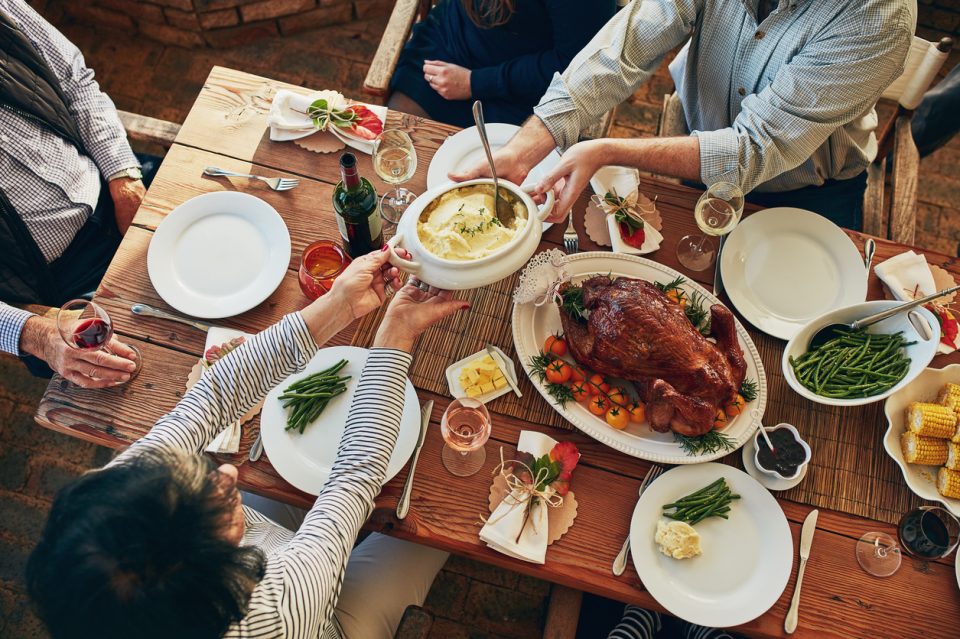 Thanksgiving is quickly approaching and if you're looking for some amazing side dishes to complement the turkey or ham on your dinner table, here are ten sides you'll definitely want consider courtesy of MrFood.com. Each of the sides listed below comes with a simple recipe on the website, so you can be prepared to make it a great holiday dinner!

#1 Holiday Stuffing
A virtual no-brainer when it comes to Thanksgiving sides, stuffing is always the perfect complement to the holiday dinner. MrFood.com recommends using fresh ingredients along with stuffing mix for the best taste.
#2 Mashed Potatoes
Mashed potatoes are always a great option for a Thanksgiving side. Kids typically love it and you can customize it in a variety of ways.
#3 Green Bean Casserole
If you haven't considered green bean casserole due to a bad experience in the past, MrFood.com has an updated recipe for this timeless classic. Get your veggies in and enjoy them too this Thanksgiving!
#4 Sweet Potato Casserole
Easily one of our favorite side dishes for practically any occasion, when you mix canned sweet potatoes with a few fresh ingredients from this recipe you've got a sweet and savory side. Pro tip: add some pecans on top to make it extra special.
#5 Baked Cranberry Sauce
Cranberry sauce is a traditional side for Thanksgiving, but this recipe from MrFood.com for baked cranberry sauce offers a twist.
#6 Cauliflower Blossom
For something a little outside the box, consider a cauliflower blossom. It's an easy dish that has a crispy crust on the outside making it a perfect complement to the Thanksgiving meal.
#7 Butternut Squash Mash
Butternut squash is a side that goes way back in history and is always a welcome addition to the Thanksgiving table. You'll definitely want to check out this easy, flavorful recipe for creamy Butternut Squash Mash.
#8 Creamy Corn
Here's one that practically everyone loves: creamy corn. This slow cooker recipe from MrFood.com feeds a crowd and is a hearty side for Thanksgiving dinner.
#9 Buttermilk Biscuits
Nothing is better than a batch of fresh made buttermilk biscuits to go with the Thanksgiving meal. They are especially good with turkey and gravy!
#10 Bacon Sprouts
While Brussel sprouts can be polarizing to some, this is a savory twist on the vegetable that's definitely worth a try. Plus – it's got bacon – which makes everything better!
You might also like: Enjoy Games, Drinks, And Grub At Paramount
Your Holiday Savings Headquarters
Thanksgiving is always a great time to shop at Limbaugh Toyota. We have some of our strongest offers of the year in place during our holiday sale which means it's the perfect time to get a new Toyota or pre-owned vehicle. We invite you to stop by our dealership located at 2200 Ave T, Birmingham, AL 35218.