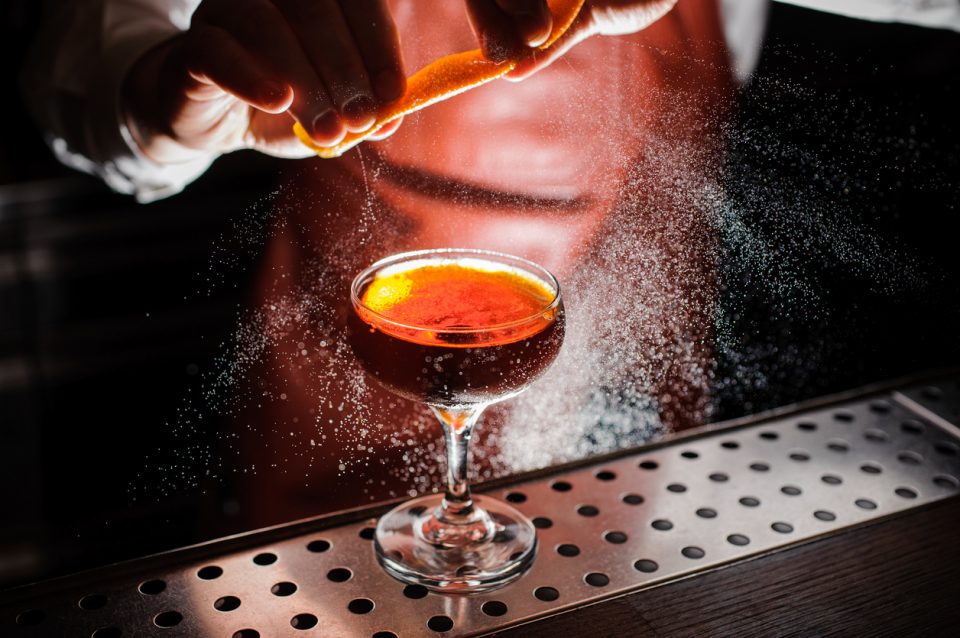 Different is What Makes the Atomic Bar & Lounge Great
The moment you walk through the door of the Atomic Bar and Lounge you know it's unique. Maybe it's because patrons in full-body pig, penguin and shark costumes are likely to be scattered throughout the establishment enjoying a craft cocktail. Perhaps it's the eclectic décor and artwork that adorns the walls. Whatever it is, you won't find another bar or lounge like it in Birmingham.

Full Body Costumes? Yes – a Big Collection of Full Body Costumes
Owners Feizal Valli and Rachael Roberts have a long-time fascination with full body costumes. The Atomic Bar and Lounge has a closet full of them and they are available for patrons to wear while enjoying a drink. Hey – don't knock the experience until you have tried it!
Enjoy Craft Cocktails, Beer & Wine
Atomic Bar & Lounge is famous for their craft cocktails, but they also offer an extensive selection of beer and wine, as well. Local brews from Avondale, Good People, and Cahaba Brewing are available.
The Legendary Panther
You'll no doubt be curious to see many people at the Atomic Bar and Lounge sporting panther tattoos. That's the result of imbibing the bar's signature cocktail, the Legendary Panther. It's a tasty concoction of bourbon, blackstrap rum, Cynar, demerara, and bitters. A quick flame is added for nuance and yes, you'll get your very own panther tattoo to signify that you've taken the plunge with the panther.
The Atomic Bar & Lounge – Hours and Location
The Atomic Bar & Lounge is located at 2113 1st Avenue North Birmingham, Alabama 35203. Hours are Tuesday through Thursday from 4 p.m. to 12 a.m., and Friday through Saturday from 4 p.m. to 2 a.m. Check out the Atomic Bar & Lounge on Facebook for all the latest news and happenings.
A Different Kind of Toyota Dealer
Limbaugh Toyota is a family-owned and operated Toyota dealership located at 2200 Ave T, Birmingham, AL 35218.  Unlike other dealerships, there's no high-pressure sales tactics and no games or gimmicks at Limbaugh Toyota. Our sales staff is trained to ensure that you actually enjoy the process of shopping for a new Toyota or used car. Our goal is to make sure you are 100% completely satisfied when you leave our dealership whether you buy a car from us or not. We invite you to discover the difference today at our Birmingham, AL Toyota store.