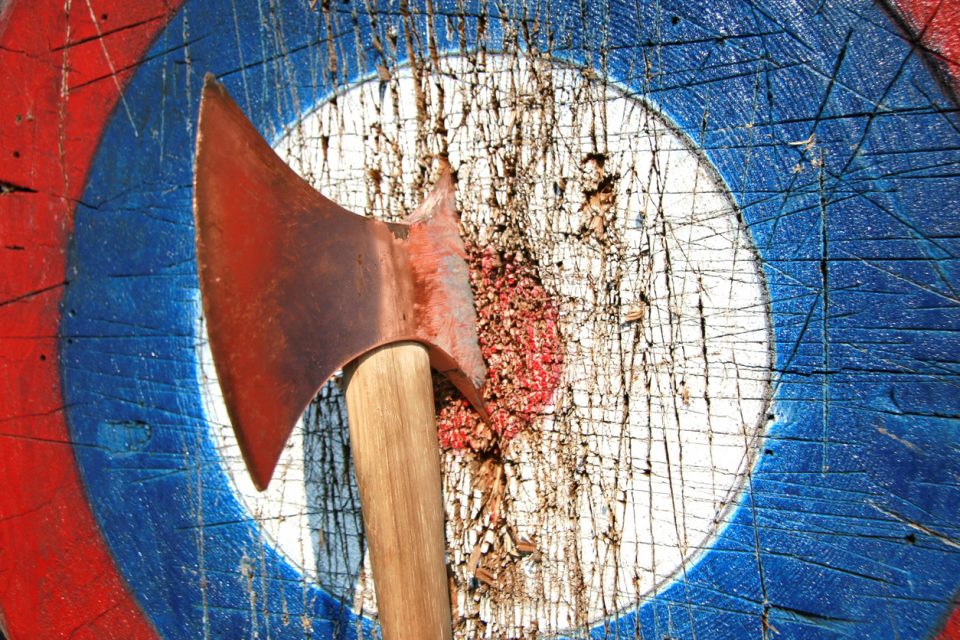 Hobbies are an unusual concept. Think about it. Everyone has some sort of hobby. Whether you enjoy scrapbooking, collecting, kayaking, reading, or any other hobby, your desires and interests are unique only to you. If, however, you're ready to add a bit of excitement to your life, you might consider taking up the hobby of axe throwing. If you've ever wanted to be Johanna from The Hunger Games series, now is your chance. We know you might be hesitant at first, but don't worry. Visit Civil Axe Throwing to add a bit of adventure to your life.

Important Details
Although Civil Axe Throwing is currently under construction, it will be opening in Birmingham soon. Located at 3004 4th Avenue, Birmingham, AL 35233, the hours of operation are the following:
Thursday – 2:30 p.m. to 10:00 p.m.
Friday – 2:30 p.m. to 12:00 a.m.
Saturday – 11:30 a.m. to 12:00 a.m.
Sunday – 2:30 p.m. to 8:00 p.m.
For questions, feel free to contact birmingham@civilaxethrowing.com or call (205) 730-6739.
About Civil Axe Throwing
Take the concept of darts to an entirely new level when you visit Civil Axe Throwing. Whether you're interested in the concept or looking for a way to excite your friends, axe throwing provides a unique experience. At Civil Axe Throwing, your safety is always in mind. The fun and safe atmosphere gives you the chance to let loose – so let go of any fears and anxieties you might have.
The professional instructors will carefully teach you and facilitate each experience. There are a few ways to participate in axe throwing. They are:
Group Events
8 Week Leagues
One Hour Axe Throwing
Group events are an excellent way to support team building. From birthday parties to bachelor/bachelorette parties, your friends will always remember the first time they threw an axe. If you're interested in sharpening your skills, be sure to attend an 8-week league that allows you to visit week after week. If you'd rather go solo, choose the one-hour axe throwing option and simply blow off steam.
You might also like: Golf Birmingham
While in Birmingham, AL
While you're in Birmingham throwing axes, feel free to visit Limbaugh Toyota. After all, driving can also provide a fun and exciting experience. We have a large selection of new and pre-owned vehicles in our inventory, so come see us today.
We are conveniently located at 2200 Avenue T, Birmingham, AL 35218 which means residents of Fairfield, Hueytown, and Homewood are only a short drive away. During your visit, our helpful team members will be more than happy to show you around, fill you in on our deals, and let you take a test drive. Get behind the wheel of a new Toyota. We look forward to seeing you soon.