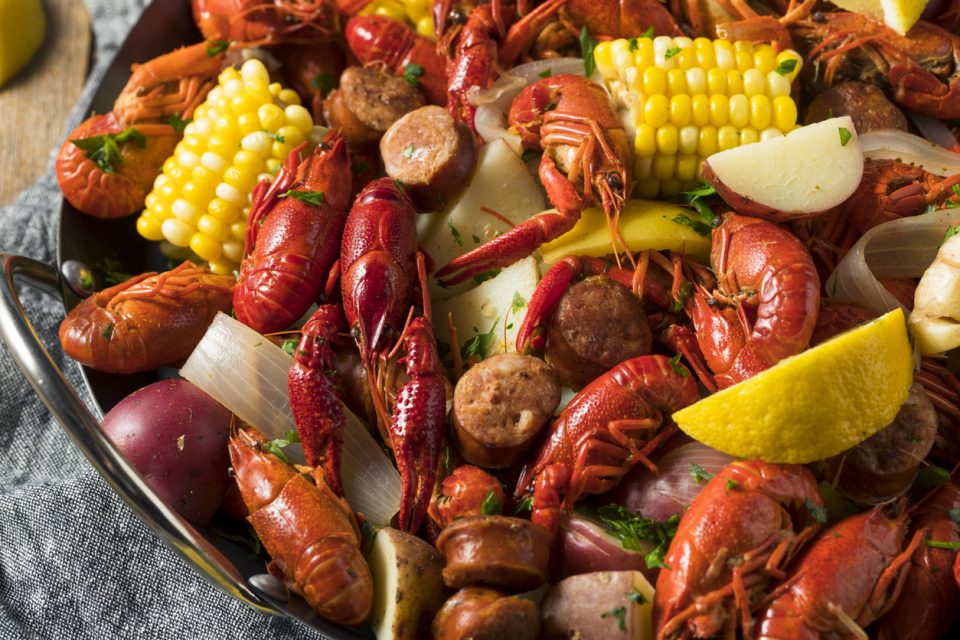 Get ready for the second annual Birmingham Fire & Rescue Crawfish Boil. This year's event is being held at Avondale Brewing Company on Saturday, June 9, 2018, from 4:00 p.m. to 8:00 p.m.

All You Can Eat
It's all you can eat crawfish, shrimp, potatoes, corn, and sausage when you purchase tickets for this year's event. There will also Avondale Brewing Company's locally brewed beer available to wash down all that spicy food!
Music & Mudbugs
While the lineup has yet to be announced at the time of this writing, this year's Birmingham Fire & Rescue Crawfish boil promises to have live bands, DJ's and encourages you to "brush up on your line dances." Bottom line: you better be ready to boogie!
Honoring those Who Protect & Serve
This event is an opportunity to show your thanks and appreciation to the members of the Birmingham Fire & Rescue Service Department. In addition to responding to life-threatening fire situations, the Birmingham Fire & Rescue Service Department provides public education services like Fire Safety Talks, Smoke Alarm Awareness, and Distribution, Health Fair Displays and Booths, plus many other vital benefits to the community.
Come out and meet the members of this organization and personally thank them for all that they do while you enjoy great food, drinks, and music.
Buy Tickets to the Birmingham Fire & Rescue Crawfish Boil 2018
Tickets for this event are only $30 and available for purchase online. That covers all you can eat food and includes a 2018 BFRS Crawfish Boil Souvenir button. T-shirts commemorating the event are also available for only $20.
Tips for Crawfish "First Timers"
While crawfish boils are a summer staple in this part of the country, some may not be familiar with the little mudbug and how to eat them.
The crawfish is a freshwater crustacean that resembles a small lobster. The southeastern area of the United States holds the greatest diversity of crawfish species. Louisiana is especially known for their crawfish and it is the state's official crustacean.
If this crawfish boil marks your first occasion to enjoy the spicy delicacy, here's a quick primer on how to eat them courtesy of crawfish.com:
Grab the crawfish by the head with one hand and by the tail with the other hand.
Twist and separate the head from the tail.
If you like spicy, then suck the head to get a quick "heat" injection.
Pull the first two rings of the shell off.
Pinch the end of the tail and pull the meat from the shell.
Enjoy!
You might also like: Keep Your Home Fresh with these Homemade Cleaning Products

Limbaugh Toyota
Our Toyota dealership is a proud supporter of the Birmingham Fire & Rescue Service department and encourages everyone to come out and support the men and women who protect and serve our community.