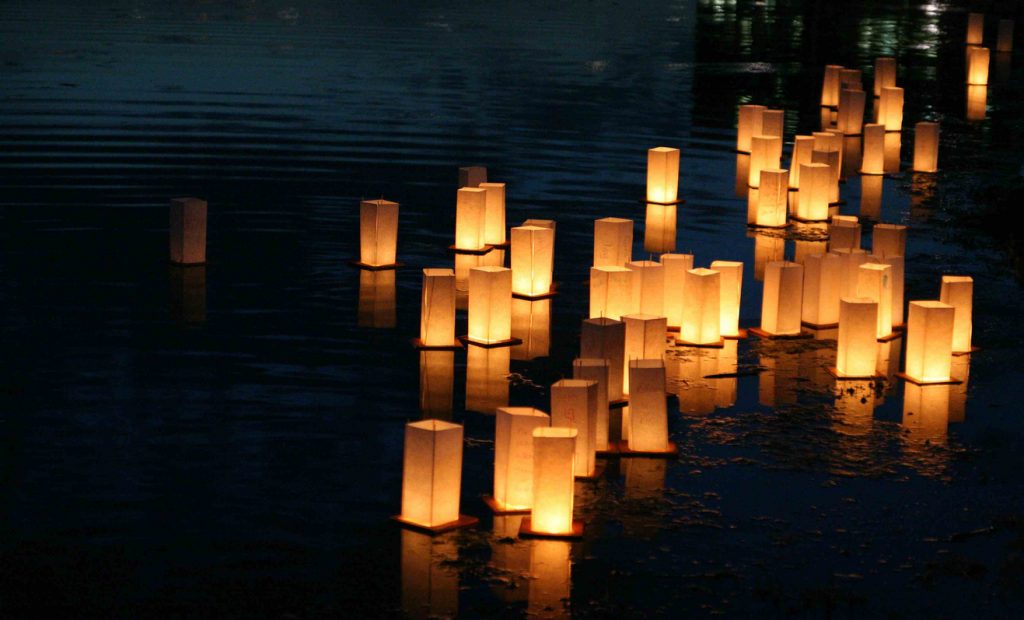 Update: The event has been postponed until May 9, 2020, announced on the Facebook page!

When the sun has set beyond the skyline of the Magic City, the tranquil pond at Railroad Park will glow with the light of floating paper lanterns. On a warm August night, you and your family and friends can take in the shimmering sights at the Birmingham Water Lantern Festival!
WHEN AND WHERE
The festival will occur at Railroad Park on Saturday, August 10. The gates open at 4 p.m., and the lanterns will be set out over the water starting at 7 p.m. The event will wrap at 9 p.m. Early bird adult tickets start at $25, and youth tickets start at $12. Adult ticket prices will change as the date approaches and will be $40 on the day of the event. You can order your tickets HERE. For the price of your ticket, you'll receive your own lantern, a market to customize it, a wristband for the event, and a special drawstring bag. Railroad Park is located at 1700 1st Avenue South, Birmingham, Alabama 35233.
THE FESTIVAL
Once you arrive, you'll receive your own paper lantern to decorate however you wish. Whether you'd like to write down a meaningful adage, express your creativity with some artwork, or commemorate the occasion the names of your loved ones, you can make your contribution to the night's main event. When the lights in the sky are low, everyone will light their lanterns and launch them out onto the water, where they will all glow in a serene, reflective scene.
If you've arrived on an empty stomach, don't worry! There will be an assortment of local food trucks present to sate your hunger with high-quality dinner on wheels. There will also be music in the air to add to the convivial atmosphere.
ORIGINS OF THE FLOATING LIGHTS
There are several longstanding customs that have historically involved the release of glowing lanterns. The lanterns play a significant role in the Chinese Ghost Festival and Mid-Autumn Festival, where they were believed to guide spirits home. Water lanterns serve a similar purpose in Japan's Tōrō nagashi ceremony, where they are released down a river during memorial observances.
You might also like: Hammer & Stain Workshops – DIY Something New For Your Home
LIMBAUGH TOYOTA
If your current ride is anything less than peaceful, we would be happy to help you upgrade to something new at Limbaugh Toyota here in Birmingham. We have a wide selection of reliable cars, trucks, and SUVs on our lot, and you're sure to find just what you need when you visit our dealership.