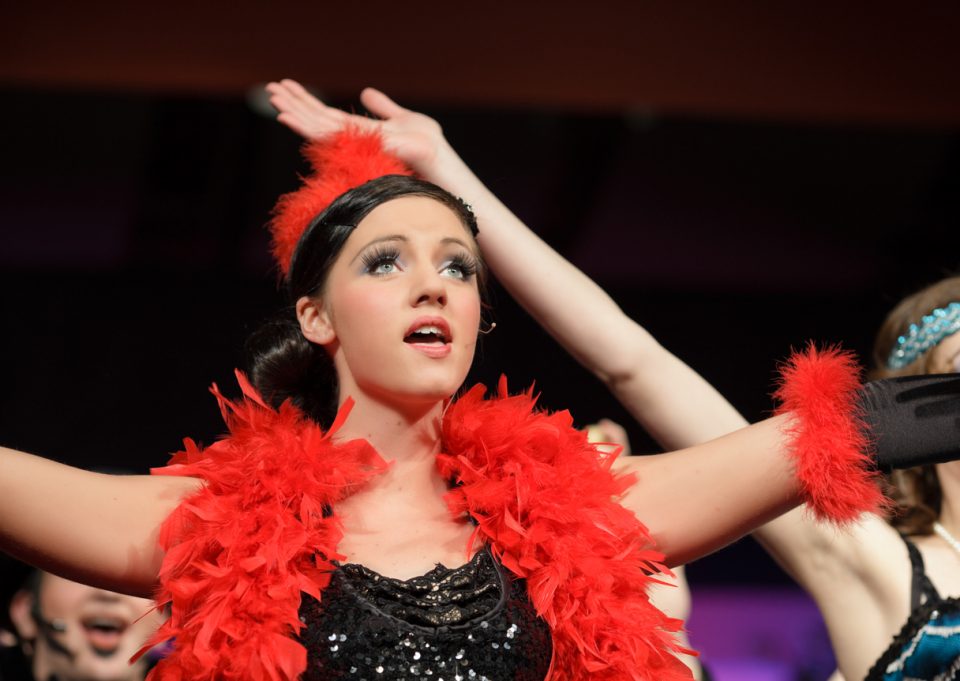 It's time for toe-tapping musical numbers set to jazz music, murder, and satire. Yes, it's time for "Chicago." You don't have to travel all the way to Broadway to see this long-running musical. You can see it right here in Birmingham at the Virginia Samford Theatre at Caldwell Park. The show is running on Thursdays–Sundays until Feb. 11, and tickets cost $40. Get yours today so you can see this musical in person.

Get some facts about "Chicago" and get ready for a fun-filled evening.
It's Rooted in Reality
The musical's murder, mayhem, and jazz are rooted in reality. Back in 1924, it seemed like "Chicago" had a murderess problem. Lots of women sat in jail, accused of murder, and reporter Maurine Watkins covered them. Beulah Annan received the most coverage, likely due to her good looks and the sensational nature of her story, which continued to change. The reporter's coverage garnered a lot of attention and was eventually turned into a Broadway comedy and two films.
The Beloved Musical Was Created as a Favor
The strange tale of "Chicago's" origins continues with Bob Fosse. His wife, Gwen Verdon, asked him to create a musical version. She wanted to play Roxie Hart, and she knew her husband was the man to make it happen. He co-wrote the book, and his wife got the part for the Broadway premiere. The show ended up hitting the stage 936 times during its initial run.
The Revival
"Chicago's" revival has been a hit, to put it mildly. It's the longest-running revival on Broadway, and it has also played in 24 countries. Those countries aren't just English-speaking. It's been performed in 12 languages around the world. Not bad for a story that started with some murderesses in "Chicago".
It's Been a Who's Who of Stars
You might not see some of Hollywood's biggest performers in Birmingham, but they have graced the stage on Broadway. Billy Ray Cyrus, Harry Hamlin, George Hamilton, Joey Lawrence, Usher, and Huey Lewis have all appeared in the musical. Those are just some of the countless stars who have taken the stage to perform in "Chicago."
You're probably singing jazz music in your head just thinking about "Chicago" the musical. Imagine how good that music would sound in a new vehicle from Limbaugh Toyota in Birmingham, Alabama. Of course, these vehicles have a lot more to offer than amazing sound systems. Our vehicles are full of the bells and whistles you want in a new ride, so stop by and see us. We will make it easy for you to take your vehicle home today.