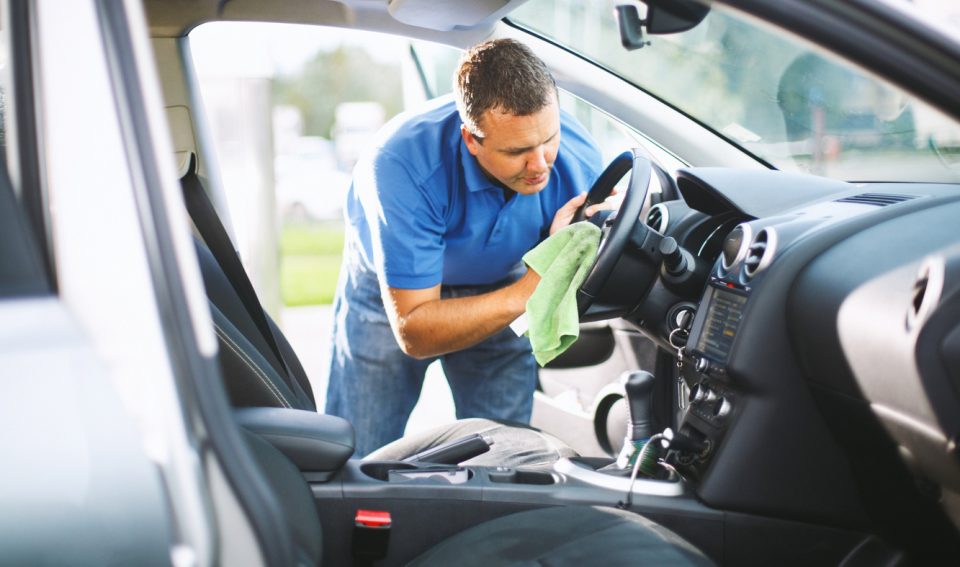 Sometimes, life gets crazy, and you let the mess in your car get out of control. There's no need to worry, though. Martha Stewart has an amazing list of tips from car expert Jennifer Newman telling you how to clean the inside of your car like a pro.

Like many Americans, you probably spend a lot of your time behind the wheel. Water bottles, long-forgotten receipts, and the occasional stray french fry always seem to find their way into every hard-to-reach corner of your car. If you have a load of kids to drive around, you know the messes get harder to prevent. If your car is cluttered, it can make you feel anxious and distracted. And that can be really dangerous when operating a vehicle. Drive safely in a clean space that puts your mind at ease. Spring is here already, so get a good start on your spring cleaning by making sure your ride is spotless.
The Tips
Each of the useful tips from Jennifer Newman will take your car cleaning routine to the next level. Your passengers will think you had professionals detail the entire interior, but this option is much more affordable. Plus, you'll have not only a clean car but also the satisfaction of doing the work yourself. Newman's many tips include ways to clean tricky areas, like seatbelts; making your own air freshener to make your ride smell amazing for years to come, and creating organization in your vehicle.
You might also like: Treat Yourself To Something Sweet At These Eateries
Preventing Future Messes
Many of these car cleaning tips on Martha Stewart's website include smart ideas to make sure your car stays clean long after you do the hard work of getting it fresh and tidy in the first place. One of these preventative measures is to place a silicone baking cup in each of the cupholders to make cleaning up sticky soda residue an easy task.
Another helpful way to keep messes at bay is to keep your car organized. If there are places for everything, things won't end up on the floor as often.
Also, be sure to keep bags in the car to collect trash. All of this will make your next deep clean go by much more quickly.
Is your car past the point of no return, or are you simply ready to hit the market to get a new ride? Come by Limbaugh Toyota in Birmingham, Alabama, and check out the great selection of new and used vehicles. You can be sure that the cars at our dealership are in pristine condition. Just keep the above tips in mind, so you can keep it that way!