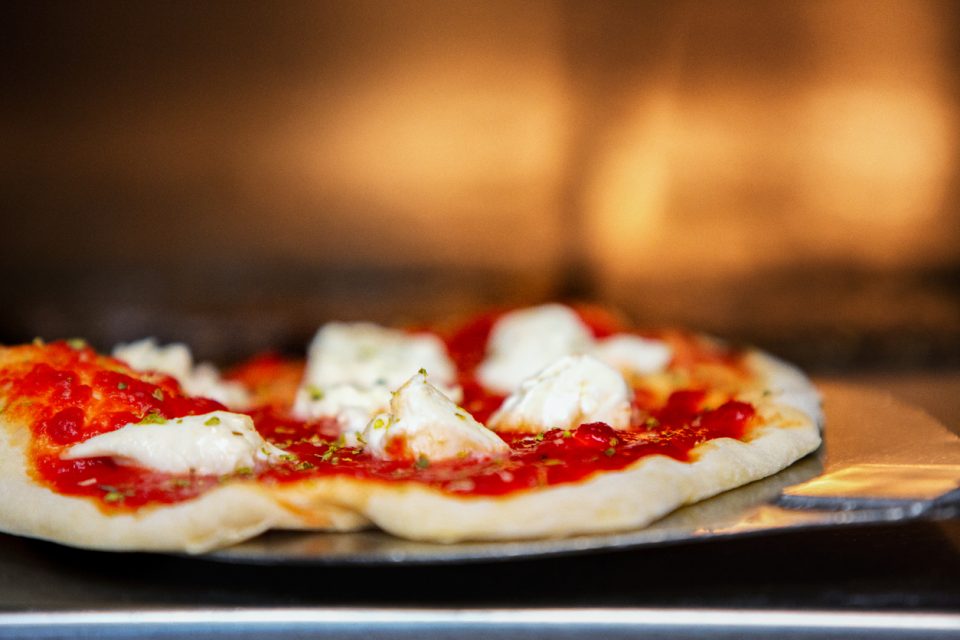 Trattoria Centrale is a unique Roman-inspired restaurant located right here in Birmingham, AL. Formerly known as ZaZa Trattoria, the restaurant proprietor's goal is to share their love of Rome with a wide variety of delectable cuisines.

The Perfect Spot for Pizza
Trattoria Centrale is primarily known for its pizza al taglio which is a "light, flavorful, rectangular shaped pizza originated and sold by the slice throughout Rome," according to the restaurant's website. You can your pick from a delicious assortment of gourmet pizza toppings including sugar snaps, roasted red peppers, mushrooms, and more.
Roman Inspired Breakfast
The breakfast entrees at Trattoria Centrale are also Roman-inspired and include mozzarella, fontina and pecorino omelets; and fried farm eggs all'arrabbiata with sausage and polenta. Coffee drinks are also available for purchase and include espresso, macchiato, cappuccino, and café latte.
Brunch at Trattoria Centrale
If you've checked out any online reviews of Trattoria Centrale, then you have no doubt read all the praise the restaurant receives about their Sunday Brunch. Start off your brunch with a traditional mimosa or mimosa with Lambrusco and then take your pick from the extensive brunch menu featuring French toast with brick and tin challah; butternut squash, spinach and onion frittata; and arugula salad with shrimp and drop peppers.
Lunch Offerings
Trattoria Centrale is always an incredibly popular spot for lunch on weekdays. Daily specials are served which include orecchiette with house sausage, marinated tomatoes, zucchini and garlic cream; and gulf shrimp with asparagus, fava beans, ramps, lemon-herb aioli and creamy polenta.
You can also get pizza by the slice and a wide assortment of "everyday pasta" dishes like baked mac and cheese or penne all'arrabbiata.
Friday Night Dinner
Dinner is a special occasion at Trattoria Centrale and the menu features choices with a rotating assortment of ingredients. Start off with an appetizer of beet and ricotta hummus then move on to an arugula salad with shrimp, then choose from pizzas and other entrees including mahi-mahi with turnips, carrots, greens, oyster mushrooms and red wine.
More About Trattoria Centrale
Trattoria Centrale is located at 207A 20th Street North Birmingham, AL 35203. Restaurant hours are Monday through Friday for breakfast 7:30 A.M. to 10:00 A.M.; Monday through Friday for lunch 11:00 A.M. to 3:00 P.M.; Friday dinner 5:00 P.M. to 9:00 P.M.; Sunday brunch 11:00 A.M. to 2:00 P.M.
You might also like: Plan A Day At Red Mountain Park
Limbaugh Toyota
Our Birmingham, AL Toyota dealership serves up some hot deals every day on some of the most popular new Toyota models like the Camry, RAV4, and Highlander. If you're in search of quality new or pre-owned transportation, we invite you to browse all our inventory online and then come into our dealership for a test drive at 2200 Avenue T, Birmingham, AL 35218.