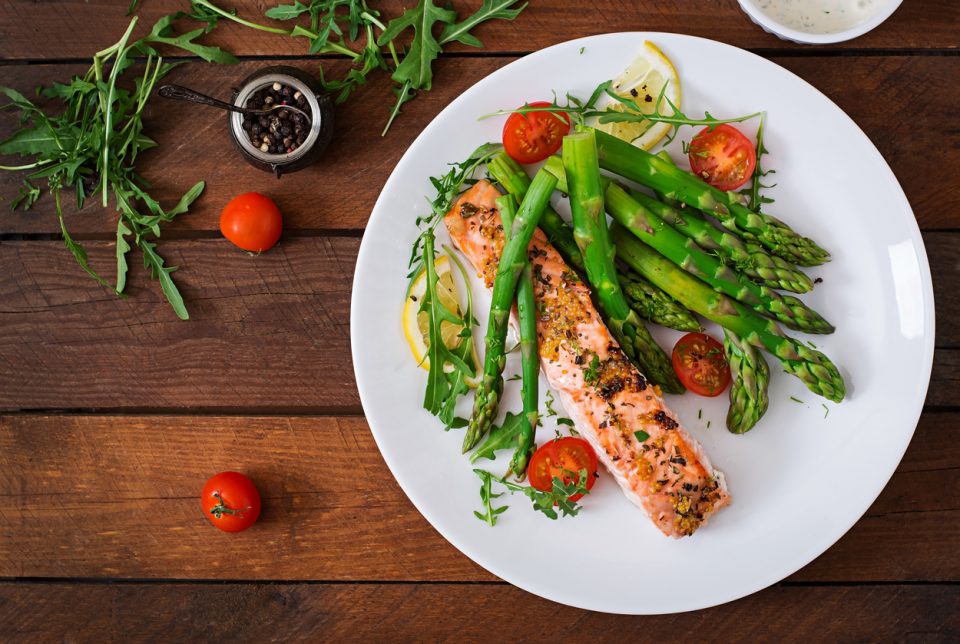 Hungry? Fill up on delicious food at a nearby restaurant! If you are looking for places to eat clean and healthy this year, there are various options available to you. Check out this list of locations in the city where you can find a great meal that has all of the good stuff you need. When you satisfy your taste buds at these Birmingham restaurants, reaching your health and fitness goals in 2018 will be a breeze!

Real and Rosemary
Get high-quality, delicious food at Real and Rosemary. This Homewood restaurant creates delectable meals using fresh vegetables and ingredients. Bring your family, gather your friends, and prepare for an experience to remember. You're sure to enjoy every moment when you stop by for a visit.
Some of the light options at Real and Rosemary include Grilled Chicken Salad, Fig and Collard Salad, Flounder Cake, a Meatball Sandwich, and a Beet, Fig, & Goat Cheese Sandwich. If you are looking for something more hearty, consider ordering the Spice Rubbed Chicken, R&R Grilled Herb Chicken, Grilled Fish, Braised Beef, Housemade Braised Meatballs, or Roasted Turkey. Then, pair it with a side of Seasonal Succotash, Yellow Pepper Slaw, Roasted Okra with Tomato Gravy, Brussels Sprout with Butternut Squash, or Corn Polenta Cake. Prepare your taste buds for a treat! The options at this local restaurant are delicious.
Organic Harvest
Get an organic, flavor-packed meal at Organic Harvest. This location is a full-service spot, offering produce, bread, dairy, meat, and other items for purchase, as well as a cafe with prepared options available.
When you visit the cafe, you can order gluten free, dairy free, vegan, vegetarian, and even paleo items. Choose from juices, smoothies, wheat grass and ginger shots, gourmet salads, house-made deli salads, gourmet sandwiches and wraps, sliced deli meat, soups, desserts, and additional options in the daily hot bar. Stop by Monday through Sunday to purchase grocery items to make healthy meals of your own, or get a prepared meal Monday through Saturday. You won't regret it!
Brick and Tin
Get ready to experience amazing cuisine unlike anything you've ever tasted at Brick and Tin. This restaurant has two locations – one Downtown and the other in Mountain Brook. Stop by for a bite to eat. You'll be planning your next visit after your first spoonful!
There are lots of available menu options at Brick and Tin. Order a Jezebel, Brisket, Mayflower, or Formaggio Panini and pair it with a side soup or salad. Are you looking for a small plate to hold you over until your next meal? Consider the Fall Picnic Plate, which comes complete with house-smoked faroe island salmon, whipped cream cheese, a boiled egg, pickled beets and onion, fresh herb oil, and toasted Greek-style sesame bread. All of these ingredients pair perfectly together, resulting in a meal that's undeniably delicious.
If you're a bit more famished, a larger plate might be ideal. Try out the Sauteed Salmon plate with roasted sweet potatoes, baby carrots, brussels spouts, turnips, and fresh ginger beurre blanc. If chicken is more your forte, get the Roasted Chicken plate with broccoli salad, cullman county sweet potato and sorghum puree, and orange gastrique. There are even tasty salad options available, including the Winter salad, Classic salad, Bluebird salad, Grain salad, and shrimp salad. No matter what you choose at Brick and Tin, you are sure to be satisfied.
Now that you know where to eat clean nearby, all that you need is a quality vehicle to travel in. Head out to these Birmingham restaurants in a stylish vehicle from Limbaugh Toyota in Birmingham, AL. We look forward to assist you with purchasing the Toyota car, truck, or SUV that meets your needs.