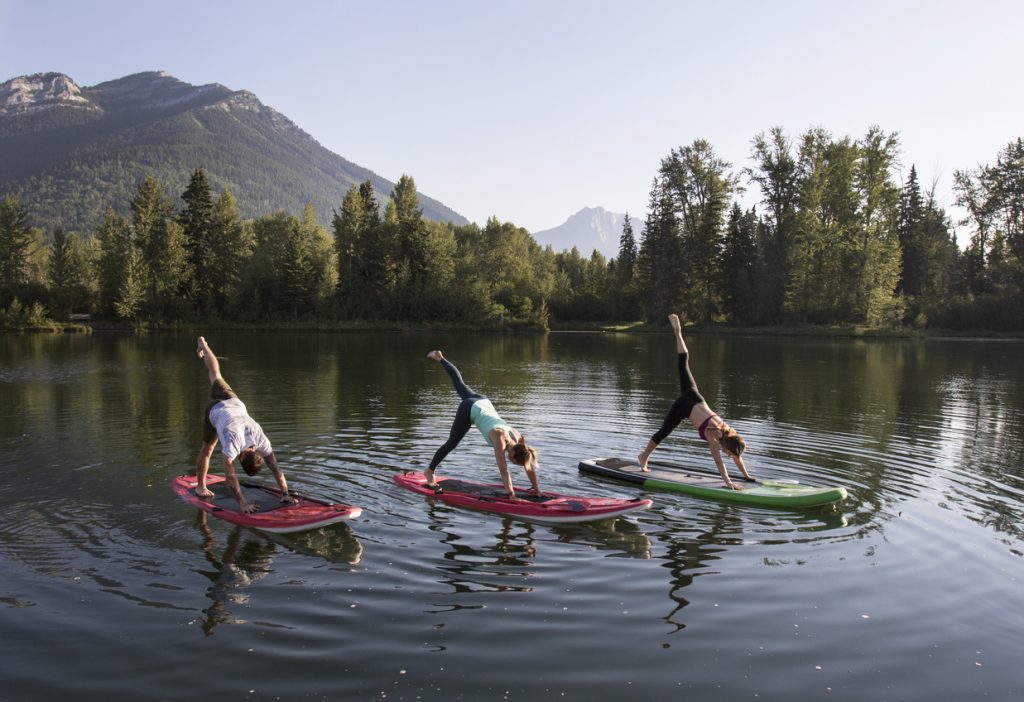 Take a deep breath. Now picture yourself on a tranquil lake. If that sounds relaxing, you won't want to miss the upcoming paddle board yoga session at Oak Mountain State Park! This month, you can paddle out and strike a pose under the open sky.

When and Where
The session will be held at the Oak Mountain State Park marina on Sunday, September 22. It will begin at 8:30 that morning and wrap up by 10 a.m. Registration for the session is $25, and you can register with Yoga Trekking International via PayPal. Oak Mountain State Park is located at 200 Terrace Drive, Pelham, Alabama 35124.
Yoga on the Water
The Sunday session will bring the relaxing, mindful art of yoga out of the studio and into the serene environment of Oak Mountain State Park. For this open-air class, you'll paddle out over the calm waters to practice your balance and poise through traditional yoga poses and transitions, led by a specially trained Yoga Trekking International Instructor.
Each participant will be equipped with a board and paddle, and you are welcome to participate even if you've never used one before. These surfboard-like vessels are specifically designed to allow you to stand upright, and they provide the perfect platform to practice your yoga over the water's smooth surface. The positions you assume will be up to the instructor, while any of the traditional poses would be an excellent exercise in balance and concentration in the outdoor venue.
Oak Mountain State Park
It's hard to imagine a more picturesque location for yoga than the middle of the lake at Oak Mountain. This beautiful oasis just south of Birmingham spans over 9,900 acres of pristine woodland, water, and trails. While you're there, you can stick around to enjoy all that this sprawling state park has to offer, from hiking and mountain biking to archery, geocaching, and golf. If you prefer to stay on the water, the marina offers a variety of rental craft like kayaks, canoes, and of course, paddleboards. You can learn more about this Alabama treasure and all its resources HERE.
You might also like: Guided Hikes At Red Mountain Park
Limbaugh Toyota
If you're still looking for graceful motion, you can find it here at Limbaugh Toyota. With our diverse selection of cars, SUVs, and pickup trucks, you're sure to find the right vehicle for your interests and needs. Take a look at our lineup online, then come by to take a Toyota for a test drive!